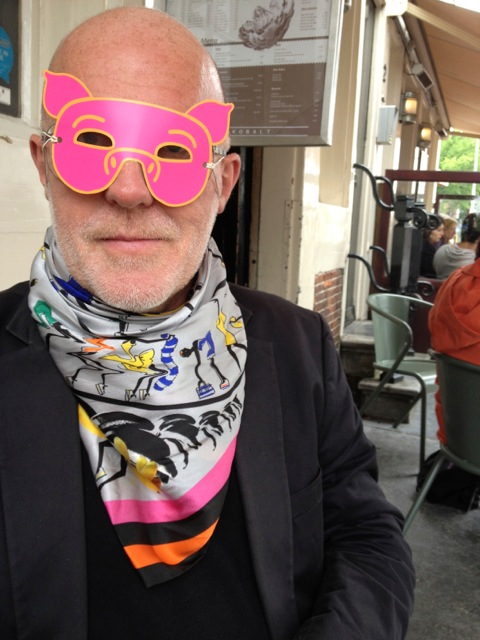 ARIE FOREVER
Arie Vervelde (1951-2014) was so much more than one of the most talented and international renowned illustrators. He had a very keen eye for fashion and trends, but always focused on the human side. The men and women of all colours and shapes in his art are always strong and sensual and sometimes outspoken sexy.

Arie could draw and paint with an unbelieveable ease and did so constantly, occasionally even on the napkin or in the sand. He was always looking for new techniques and materials. Humor and a certain lightness gave his work an optimistic freshness.

His virtuoso was recognized by the press immediatlely after he finished his studies at the fashion department of the Willem de Kooning Academy in Rotterdam. His vibrant illustrations were over the years published in many fashion magazines and national newspapers.

During the eighties Arie Vervelde, together with his husband and fellow artist Melvin Anderson, moved for more than a decade to the center of the fashion world then: Milan. He worked for several fashion houses in Milan and also in Paris (Comme des Garçons) and for the Italian tradepaper Gap.

His illustrations which were not limited to only fashion, for magazine MAN he also made portraits and drawn travelreports. Arie also collaborated as a very creative forecaster and was a beloved teacher back in the Netherlands at the Design Academy in Eindhoven.
His premature death left us with rich treasure of his art. Through a successful sales exhibition part of it went to fans and collectors of Arie's work. The Rijksmuseum in Amsterdam acquired also some Arie Vervelde drawings for their collection.